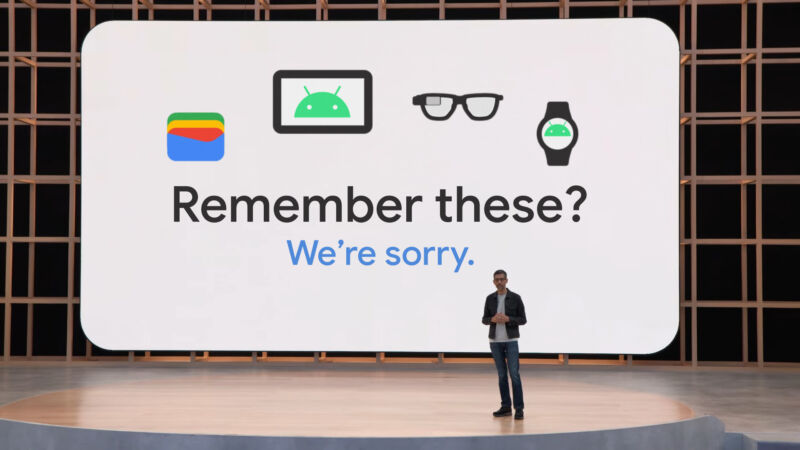 Google held its I/O conference earlier this month, and for longtime Google watchers, the event felt like a seance. Google CEO Sundar Pichai stepped on stage for his keynote address and channeled the spirits of long-dead Google products. "I'm hearing... something about an Android tablet? And a smartwatch?" he seemed to say.
By my count, "resurrecting the past" accounted for around half of the company's major announcements. In all of these cases, Google would be in a much stronger position if it had committed to a long-term plan and continuously iterated on that plan.
Unfortunately, the company doesn't have that kind of top-down direction. Instead, for most of the resurrected products, Google is trying to catch up to competitors after years of standing still. There's a question we have to ask for every announcement: "Will things be different this time?"
Android tablets are back
How long have Android tablets been dead? Some companies, like Samsung, have never given up on the idea, but Google's last piece of actual tablet hardware was the Pixel C in 2015. Android's tablet UI has been gone for a while. Its development peaked with the initial release of Android 3.0 Honeycomb in 2011, and every subsequent Android release and Google app update watered down the tablet interface until it disappeared. App developers took Google's neglect as a sign that they should stop making Android tablets, too, and the ecosystem fell apart.
After the 2015 Pixel C release, Google quit the tablet market for three years, then launched the Pixel Slate Chrome-OS tablet. It then quit the tablet market for another three years. Now it's back. Will the company's new plans produce another one-year wonder like the Pixel Slate?
Google is bringing tablet interfaces back to its app lineup. [credit: Google ]
Some of the biggest tablet news coming from the show was that Google is truly committing to tablet app development again. The company announced it would bring tablet interfaces to over 20 Google apps, and it showed off screenshots for most of them. Tablet versions of Google Play, YouTube, Google Maps, Chrome, and a bunch of other heavy hitters were all on display. Google even got some third parties committed to making Android tablet apps, including Facebook, Zoom, and TikTok. All of these will help make the Android tablet experience something worth investing in.
Google also announced a new tablet, the Pixel Tablet, with a release scheduled for the very distant date of "sometime in 2023." It's a widescreen, large-looking tablet, and regular phone apps will not look good on it. I'm speculating here, but the Pixel Tablet looks cheap. I don't say that as a slight against the product; I mean it seems targeted to compete more with Amazon Fire tablets than iPads.
The product only got a 30 second teaser at Google I/O, but Google showed off what looks like a thicker tablet, which is usually a hallmark of a cheaper device. The lone camera on the back looked like a bargain-basement pinhole camera, and the back might even be plastic. If Google wanted to target the iPad, we probably would have seen a thinner design and a pile of accessories, like a pen and keyboard.
Going after the Fire tablet would make sense. They are the most popular (forked) Android tablets on the market. Considering Google's immature tablet ecosystem, it would be easier to win people over with a cheaper product than charging a premium right out of the gate. This also wouldn't be new, since the Nexus 7 line defined cheap tablets for a few years until Google lost interest.
The Pixel tablet, coming in 2023. [credit: Google ]
Google's presentation also lined up perfectly with the rumor that the company's next "smart display" would be a detachable tablet. The last thing the teaser showed was a set of pogo pins, which could be for a smart display dock. Google also highlighted Google Nest camera smart home support, which is currently a smart display feature. Docked smart display mode is something the Fire tablets do today, lending more credence to the idea that Google wants to compete with Amazon's products.
So far, all of this work makes it seem like Google is trying to get back what it threw away shortly after the release of Honeycomb. The company already released a tablet-centric update to Android in March—Android 12L—but that was a lot less ambitious than the Honeycomb release. Android 13 will continue with a bit more tablet work.
The rise of foldables has also changed the market, and these devices need tablet apps to work well. If people with flagship Android phones suddenly have devices that open up into tablets, the market for tablet apps would be a lot stronger. Assuming the foldable future really does happen, more and more devices will demand big-screen app designs even if the standalone Android tablet completely tanks.
Android watches—this plan is actually working!
Wear OS has been dead for a long time. Google allowed the operating system to go three years without a major update, and the major SoC vendor Qualcomm has been strangling the market with very little in the way of competitive SoC support. The result has been an OS at the bottom of the wearables market, with Counterpoint Research data putting it at around a 3 percent market share, good enough for fifth place.
Google has been working on a resurrection of Wear OS, with Samsung in tow as a major partner. As part of this new partnership, Samsung is dumping its Tizen OS and bringing its hardware to Wear OS, starting with the Galaxy Watch 4 launch in August 2021. This partnership has already shown a stunning turnaround. Wear OS is now at 17.3 percent market share—well within striking distance of the No. 1 spot, which is held by the Apple Watch at 21.8 percent. The Wear OS number doesn't even include Fitbit, which Google will eventually fold into the Wear OS ecosystem.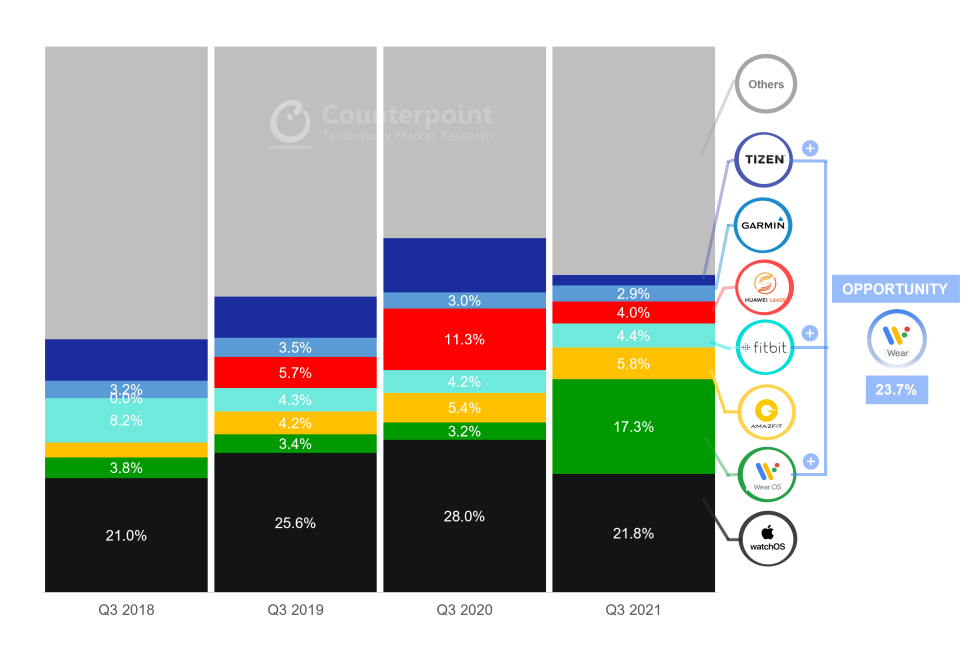 With I/O came the next part of this plan: the Pixel Watch is real. This is Google's first smartwatch hardware despite the company technically making a smartwatch OS for the past eight years. There are two reasons Google went so long without launching smartwatch hardware. First, the company tried to make a first-party smartwatch back in 2016, when the Google Hardware division was initially getting off the ground. According to a report from Business Insider, Google Hardware SVP Rick Osterloh shuttered the project after concerns about its quality emerged. The devices still hit the market as the LG-branded Watch Style and LG Watch Sport.
Second, it has been practically impossible to make a competitive Android smartwatch for a while now. For years, Qualcomm has been the only major SoC vendor willing to sell to OEMs. Rather than produce a chip that attempts to be competitive with the Apple Watch, Qualcomm took advantage of the lack of competition and just repackaged the same basic chip design for years. Qualcomm's "top of the line" offerings for wearables used 2011-era technology—Cortex A7-based, 28 nm SoCs—as late as 2020. Going with Qualcomm meant laughable performance and battery life, but most OEMs had no other choices. If Google cared about making a competitive Pixel Watch, the lack of a viable SoC vendor made the project a nonstarter for years.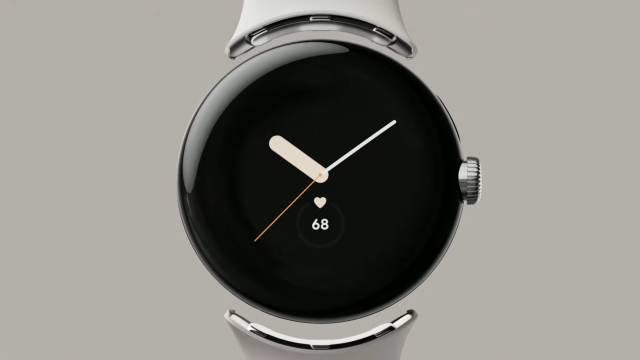 What's different this time? The Samsung partnership.
Samsung has its own "Exynos" chip division, and it produces far more competitive SoCs for wearables than Qualcomm can offer. Samsung doesn't sell its wearables chips to third parties, but the Galaxy Watch series has gotten reliable SoC updates directly from Samsung. That's a lot more than you can say for any Qualcomm-based smartwatch lines. Samsung gets a better wearables app selection, and Google gets a viable hardware partner. After Google's partnership with Samsung's Exynos division for the Google Tensor SoC in the Pixel 6, it's widely expected that the Pixel Watch will also feature an Exynos chip.
Which Exynos chip is still a matter of debate. Google officially announced the Pixel Watch at Google I/O, but it neglected to mention any specs—perhaps because the specs aren't worth bragging about. If you were digging through the Samsung parts bin, the SoC you'd want is the Samsung Exynos W920, which is used in the Galaxy Watch 4. This is a 2021 chip with technology to match—two ARM Cortex A55 cores and an ARM Mali-G68 GPU on a 5 nm manufacturing process.
But the latest rumor from 9to5Google's Abner Li is that Google isn't using Samsung's latest chip in the Pixel Watch. Instead, Li claims, Google will use Samsung's 2018 SoC, the Exynos 9110, which has two Cortex-A53 cores and an Arm Mali-T720 MP1 GPU at 10 nm. Incredibly, Samsung's 4-year-old chip is still better than anything Qualcomm produces, but using an old Samsung chip would make the Pixel Watch more of a half-step toward competitiveness than a triumphant arrival at the top of the market.
9to5Google suggests that the Pixel Watch will use an old chip because the hardware has been in development for so long. That's not great news for people who wanted a smartwatch this year, but if Google's wearables are going to work, the company needs a multi-year plan anyway. We need several years of Pixel Watches, hopefully with several years of regularly upgraded Samsung chips, all backed by tons of Google Wear OS apps.
As for the wider ecosystem, Samsung seems to have realized that Tizen is a dead end with app developers and appears to be all-in on Wear OS. Samsung is big enough to single-handedly prop up the ecosystem, even if Google loses interest. The chart above is proof of this since Samsung is currently the only reliable source of decent Wear OS hardware.
Google Wallet -> Android Pay -> Google Pay -> Google Wallet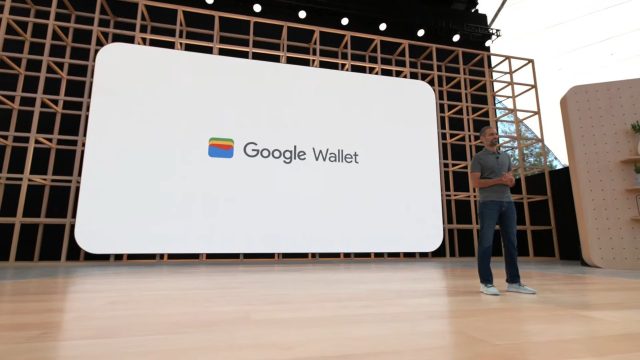 Google Wallet is back! Google's payment system is deep into the Google failure cycle and is now running on rebrand No. 4 after previously being known as "Google Pay." It's only natural to run out of ideas for your fourth rebrand, so this is the second time Google has used "Google Wallet" as a product name. The first was in 2011, three years before Apple Pay launched, making Google a pioneer in NFC payments.
The company didn't stick to a plan or iterate on its products, though. After its services stagnated and were surpassed by Apple Pay's 2014 launch, Google launched "Android Pay" in 2015, which was all about copying the Apple Pay model. Google Pay arrived in 2018, and now we're back to Google Wallet in 2022.
With Google Wallet, it feels like the company is closing the book on the spectacular implosion of Google Pay in 2021. The existing Google Pay codebase, which could trace its lineage back to Android Pay, was thrown out and replaced by a completely new codebase with a different feature set. The new Google Pay code came from another Google payment product called Google Tez, which the company originally built for India.
Instead of Google accounts, the new Google Pay used a phone number. That's common for many apps in India, but it doesn't work well for more flexible, multi-device apps in the rest of the world. The new Google Pay arrived with a stunning list of regressions: It no longer worked with multiple accounts, it didn't support logging in to multiple devices, and it didn't work on the web. Switching identifiers meant you had to rebuild your payment contact list. Google's switch also didn't happen all at once, so people on the old Google Pay couldn't send money to people on the new Google Pay.
The new Google Pay was an unmitigated disaster. After Google launched the service in March 2021, an employee exodus started in April, beginning with the departure of payments chief Caesar Sengupta. According to a report from Business Insider, Sengupta's pet project was the transition to the new Google Pay, which took two years. An anonymous former employee admitted to Insider that "the product wasn't growing at the rate we wanted it to," and about 40 other "frustrated" employees followed Sengupta out the door.
With Sengupta gone, Google is left to dig through the wreckage. The executive left when the new Google Pay transition was only half done. All of these "new Google Pay" shenanigans only happened in the US, and the rest of the world was still on the old (good) Google Pay app. The next part of Sengupta's plan, a dystopian idea to launch Google bank accounts under the name of "Google Plex," was also canceled. Embarrassingly, this was after the service had been publicly announced, and Google had already started a waitlist.
Google's payment division is at the point where it has to fix all of these problems, and it sounds like Wallet is that fix. It's hard to get into too many details because Wallet isn't out yet, but Google says the service will roll out to 40 countries, including the US, but not India. India will be keeping the new Google Pay, and that carve-out suggests that Google wants to undo all of the feature regressions and SIM card lock-in that service introduced. There's a Wear OS app coming, hinting that multi-device support is back.
Wallet will also introduce some new features, like storing non-payment information such as boarding passes, student IDs, and vaccine cards (and, someday, digital car keys and driver's licenses).
Google Glass déjà vu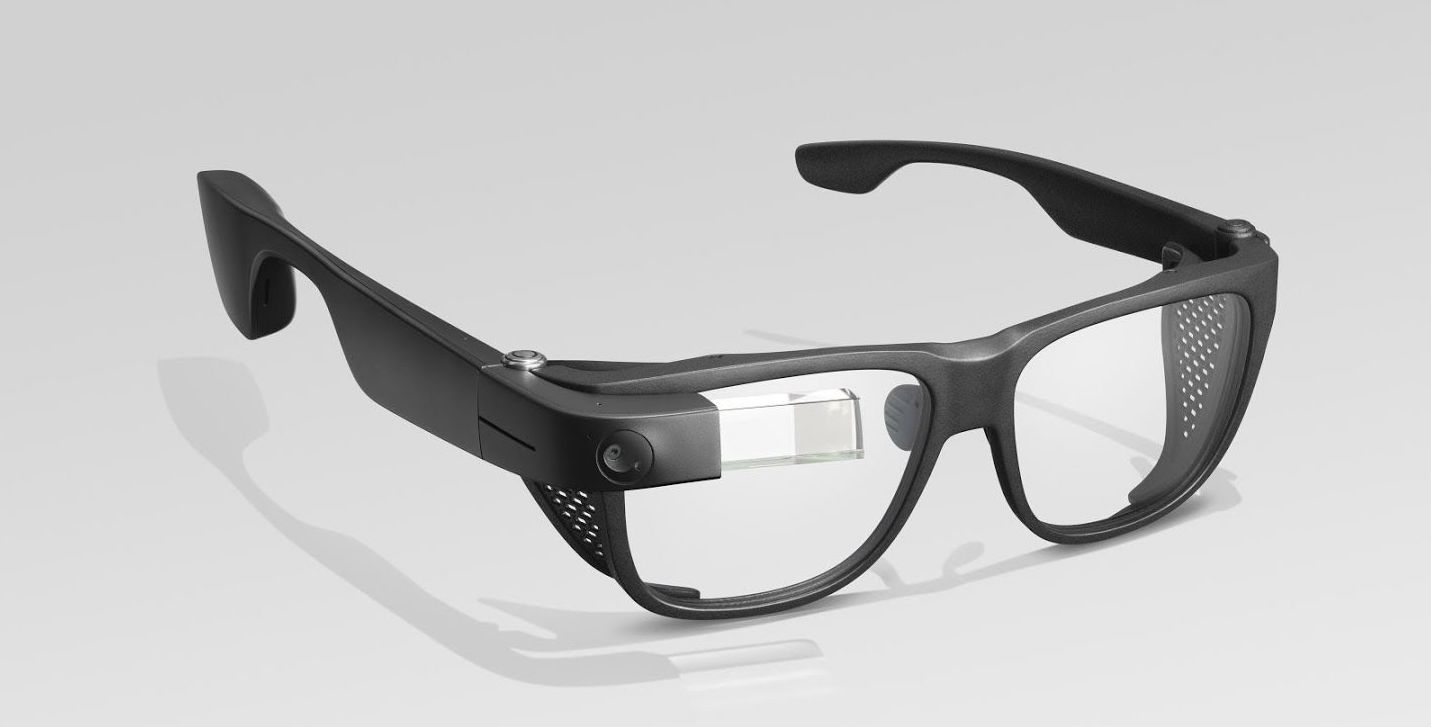 Google also showed off an augmented reality headset at I/O. It was explicitly not a product, but rather a sneak preview of a prototype the company is working on. Of course, Google started this whole AR goggles idea a decade ago with the launch of Google Glass in 2012. Just like many other Google products, Google Glass was a trailblazing idea with a ton of potential, but after the initial year or two of interest wore off, Google just sort of gave up on the idea as a consumer product. Part of the reason Android is so successful is that divisions from across Google threw their weight behind the OS with excellent, feature rich apps, but Glass never got that treatment. Most Google services did not work on the device, or they worked very poorly.
Why would customers even want to wear Glass in the first place? Google never gave a solid answer to that question. Google Glass was a flat, 2D, mostly text-based interface without any 3D capabilities, and its small list of features, like voice commands and notification awareness, were made completely obsolete by smartwatches. If the product couldn't actually detect the world around users and augment their vision, why would they take the extreme step of strapping a computer to their face?
It's a decade later, and Google's latest AR experiment seems to just be... Google Glass again?
The company's new prototype looked like regular glasses instead of the wild prism design of Google Glass, but the interface appeared to be exactly the same. This new prototype has a single function: translation. It has a microphone that will listen as someone talks to you, and the device will try to translate the speech. Considering that Google Glass could display exactly this interface—and it had a microphone and processor that was good enough for voice transcription—I'm not sure why this feature couldn't have been a part of Glass 10 years ago. It certainly doesn't seem to show 10 years of hardware progress.
What has progressed over 10 years is Google's ability to translate speech. The current Google Translate app has an interpreter mode that works great. These glasses probably just pipe that technology to the lenses, but why bother with the glasses at all?
What Google should have learned from its time with Google Glass is that asking customers to wear something on their faces should be a last resort, and justifying an awkward face computer is a high bar to clear. If people can get similar functionality from any other device, they'll use that instead. Face computers are justifiable if they do something unique with vision, like scanning the world around you and projecting something into the world in 3D. If a product can't do that, it's probably not making up for all its downsides—among them, making the wearer look strange.
Google's translation could just as easily be implemented in a set of headphones—and, in fact, it already has been. Similarly, it could be used on a phone. The idea that a face computer will somehow make translated speech less awkward doesn't really track. A translation app on a phone would probably even work better since it can speak translated text to both parties. Glasses only work for the person wearing the glasses, so unless you just want to listen, the other person needs to be somewhat bilingual. Maybe Google plans to sell these in a two-pack?
Try aiming for the "wait and see" crowd this time
Like most Google products in the Sundar Pichai era, what will really matter for all of these resurrections is if Google continues to care about them for several years. Way too many Google products seem to have a one-year roadmap. The company pins 100 percent of its hopes on a project's initial launch, and the product is canceled if it isn't an overnight success. Google rarely allows products enough runway to adapt to feedback or convince the "wait and see" crowd. The problem is that Google has burned so many of its early adopters over the years that there are not many of them left.
Google needs to listen to feedback, like the calls to scrap almost everything it changed with Google Pay. Thankfully, it seems to be doing this. The company also needs to learn from its many product failures. Unfortunately, its vaporware AR demo suggests it hasn't taken these lessons to heart.
Really, though, those two projects are small potatoes compared to the expanded Android form factors. Actual success here would mean supporting multiple years of Pixel tablets and Pixel watches. Apps for both platforms need to release at launch and should continue to be updated for years afterward. Many people treat new Google products with skepticism, and the company needs to overcome that by committing to developing its devices and services for multiple years.
None of this should be as difficult as Google is making it. Android is a massively popular operating system on phones, and that should make it a no-brainer on tablets and watches. The company just needs to give its products time to grow and mature.